Next Game Night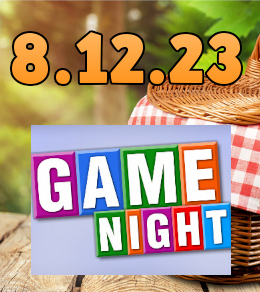 Summer Picnic Edition!
This event is now official. Pavilion 7 has been rented for us since mid-March. green nikki and mrGreen317 will be there regardless. Come out an join us!
This outdoor, summertime space and event has more than enough room to accomodate all our geocaching guests. Bring food and/or drinks to share if you wish (you may post these on the "Will attends" or "Write notes" on the event page), and feel free to partake of the picnic foods that other geocachers share and make available. Hamburgers, hot dogs, snacks, canned soda, and bottled water will be provided by the hosts.